About us
Meg Miller is the owner and founder of Lincoln&Lexi. She graduated from Drake University in Des Moines, IA. The concept of L&L was conceived and developed during her time at Drake and was launched in February 2010 following graduation.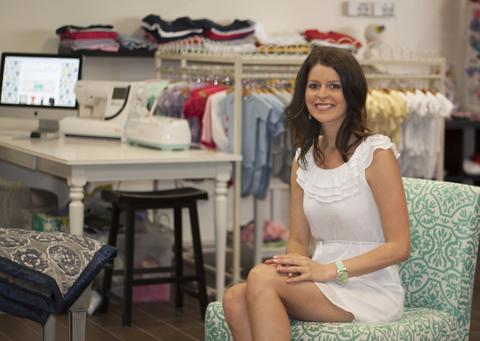 Meg has been in the childcare business since the age of ten and began working retail at the age of 16. It was at the high end clothing boutique that she worked at, that the idea of L&L began. Over the years, her initial idea of a store front developed into the home party network with an exclusive clothing and accessory line.                                                
The name comes from what Miller wants to name her first boy and girl. "This business is dedicated to all the children I have had the opportunity to watch over the years and for my future children," Fisher explained.        
With parties from California to Iowa and sales in London, Arizona, Texas, Nebraska, and Iowa, Fisher is very pleased with the progress of the business and is very excited for the new paths the business is beginning to take. 
   "This business is a six year dream that has turned into a reality. I love what I am doing and look forward to waking up every day taking on the new tasks of the business. I believe 100% in this company and look forward to many more years with L&L."
   Lincoln&Lexi is going in the exact direction Miller has dreamed of. In October 2011, the first storefront location was opened in the Jordan Creek Mall in West Des Moines, Iowa. We have since moved just across the street to Bridgewood Plaza for our permanent home!
We love helping customers turn their ideas into a reality! Looking for the perfect take me home outfit or first birthday set? The perfect baby gift or the perfect outfit for your baby shower? We are here to help! Give us a call or stop in today! 
7450 Bridgewood Blvd #200
West Des Moines, IA 50266
515.225.2140
Email Us! [email protected]